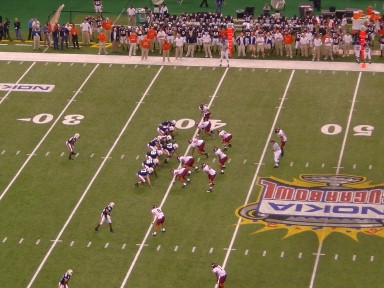 • The Hokies may have lost 16-13, but that was a great showing against the later ranked #2 Auburn Tigers.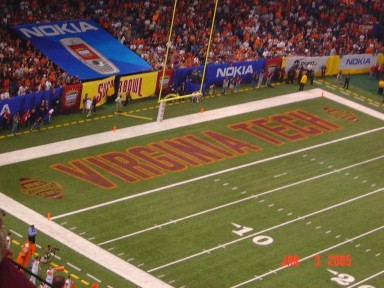 • How much do you think it costs to paint "Virginia Tech" on astro-turf?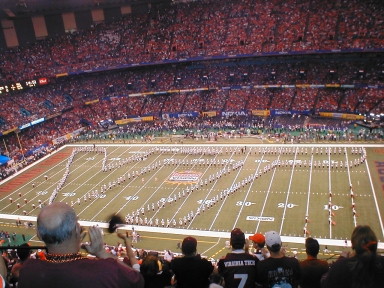 • At 330 strong, the Marking Virginians spark early cheers from the crowd.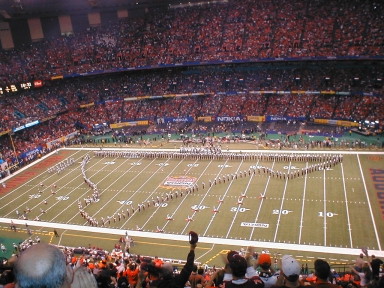 • Again, Virginia is represented well on national television. The 2004 Sugar Bowl was January 3rd's only football game on television, the night before the National Championship game. You better believe that Gov. Warner was present.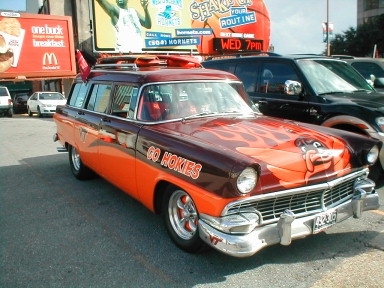 • If anyone wants to buy me a graduation present, this will work!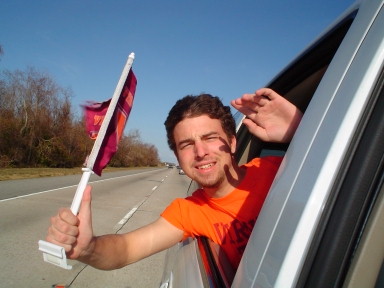 • Phil proudly waves the VT flag on the interstate.